Glass fresnel lens suitable for the stage light and spot light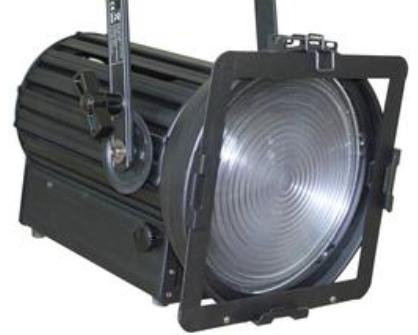 1. Fresnel lens Sketch :
It is a type of lens originally developed by French physicist Augustin-Jean Fresnel for lighthouses.The design of Fresnel lens enables the construction of lenses of large aperture and short focal length without the weight and volume of material that would be required in conventional lens design. Compared to conventional bulky lenses, the Fresnel lens is much thinner, larger, and flatter, capturing more oblique light from a light source.
2. Material:3.3 borosilicate glass,a kind of optical glass.It has resistance to high temperature and high pressure.borosilicate also has good chemical stability.
optical property of borosilicate glass
mechanical properties

Density ρ: 2.23 ± 0.02 g / cm3

Mohs hardness: > 7

thermodynamic properties

Thermal Expansion Coefficient: (0-300 ° C) (3.3 ± 0.1) × 10 -6K -1

Softening point: 820 ± 10 ℃

Strain point: 516 ± 10 ℃

Specific heat capacity: (20-100 ℃) 0.82KJ × (kg × K) -1

Thermal conductivity: 1.2W × (m × K) -1

Thermal shock resistance: 180 K

The same piece of temperature performance: 100K

Maximum operating temperature: short-term (<10h) 500 ℃, long-term (> 10h) 450 ℃

Softening point: 820 ± 10 ℃

chemical properties

Water resistance ISO719 / DIN12111 HGB1 ISO720 HGA1

Acid resistance ISO1776 / DIN12116 1

Alkali resistance ISO695 / DIN52322 A2

Water resistance ISO719 / DIN12111 HGB1

optical properties

Refractive index: Nd: 1.47384

Transmittance (2mm):> 91%
3. size(mm):according to customer's requirements, within dia.300mm
common specifications:
Φ50 Φ80 Φ 112 Φ 120 Φ130 Φ150 Φ170 Φ200 Φ250 Φ300 etc.,below dia.300mm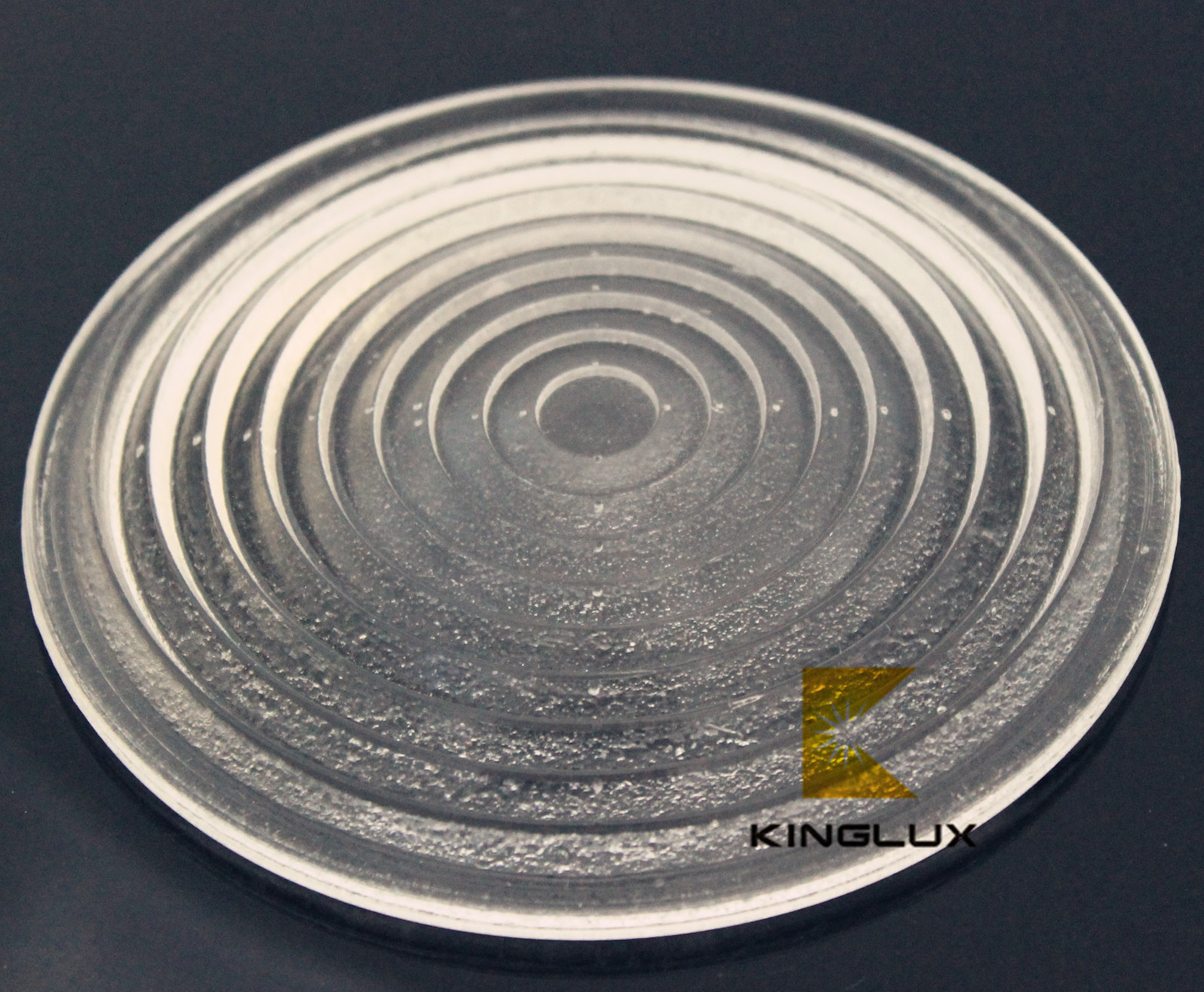 Application:
For lighting instruments,such as Spot lamp,stage lamp,reflector light,etc..
Packing:
Well packed by using Air-laid paper,Bubble plastic cloth and carton.